Investment
No other industry is as volatile to outside factors as the real estate market. Transactions are dictated and altered by market conditions on a daily basis. In the Rocky Mountain investment market, we stay on top of these changes and ahead of them as much as possible to ensure you receive sound advice at all times.
---
After much due diligence and research, we present our findings with comparisons of different options and financial outcome projections. Part of the due diligence process compares investments based on the flow of cash into and out of the investment, as well as, the present and expected future value of the asset. The due diligence process also identifies potential financial or physical problems associated with each option and helps avoid hidden costs once the deal closes. Our team accurately identifies opportunities both on and off the market for Fortius Capital investors and top clients.
Brokerage
Our full service, investment services team will assist you with all aspects of identifying, evaluating, negotiating, purchasing, owning and disposing of real estate. We successfully sell properties, regardless of size, location or special features. Spaces ranging in size, from 500 to 50,000 square feet, require a customized marketing plan to reach the proper audience with just the right message. Our approach leverages digital marketing best practices to create a one-to-one marketing experience for every listing and project we take on. 
---
Our work ethic and results-centered focus create trust and translate into a mutually beneficial, long-lasting relationship; providing superior service and delivering outstanding results.
Project Management
Vertical integration enhances client and management value with all phases of project management through identification and recommendation of professional service providers, such as architects, engineers, designers and contractors. 
---
We have an overall management approach, from proposal solicitation to review and negotiation; assuring maximum project savings, while allowing the client to continue normal operations.
Tenant & Landlord Representation
For national tenants, or fund-related projects, we provide tenant and landlord representation services.
---
Diverse, Comprehensive Agency Representation.
Whether our top clients need investment services, brokerage, leasing, property or asset management, consulting, tenant representation, or market research, we've got them covered. Our team offers a full purview of real estate services, tools and resources to enhance outcomes for fund investors or top clients in all aspects related to a wide range of asset classes and property types in national mountain markets.
Read more
Owner
Owners and investors who partner with Fortius Capital's Investment Services team gain an insider-advantage in the Colorado real estate market.
---
We combine an in-depth local area knowledge, 'feet-on-the-street' decision-making, valuable market research, and rewarding relationships centered on maintaining and maximizing value. Whether you are a current client of Fortius Capital, or previously of NAI Mountain Commercial, and are considering owning or investing in commercial buildings, evaluating rental properties and associations, or positioning a property for sale or contemplating a disposal strategy in tertiary mountain markets, our investment services experts are here to help. We rely on unique knowledge, relationships, research and proven marketing, sales and operational strategies to maximize the return on fund and client investments.
Tenant
Need an ideal space for your business in a mountain market? Whether you require a custom build-to-suit building for your business, or are looking for a space that's ready and meets your commercial needs, you've found the right group.
---
Our 20+ years of combined experience in tertiary mountain markets presents a real inside advantage in determining the ideal location, space and lease terms for your specific business' needs. Using primary and secondary market data, negotiation tactics and proven tenant strategies, we help our top clients find the perfect space at an ideal price. We also consider our clients' unique business concerns, from global supply chains and transportation capacity to commuting distance and energy efficiencies.
Developer
To be a successful commercial real estate developer, you must begin with a framework of quality data and insider knowledge. That's precisely what our team provides.
---
With decades of combined commercial management experience in mountain markets, our clients gain the latest market intelligence, accurate trend data and insights needed to make financially-beneficial choices for a wide-range of investments across asset classes and various mountain markets.  Consider the insider advantage our team provides an ancillary benefit top clients can lean on to maneuver difficult market cycles, like COVID-19's impact on office and retail.
Measure twice,
Execute once.
Our team is the only company 100% dedicated to commercial and investment real estate in tertiary mountain markets, and 100% dedicated to maximizing portfolio and client returns.
Read more
Featured Listings & Projects.
View some of our active commercial for sale and for lease listings. For off-market deals, become a Fortius Capital Partner.
Acquisition to Disposition of Real Estate Assets.
Whether you are a current client of Fortius Capital, or previously of NAI Mountain Commercial, our investment services experts leverage their unique knowledge, relationships, research and proven marketing, sales and operational strategies to maximize the return on fund and client investments.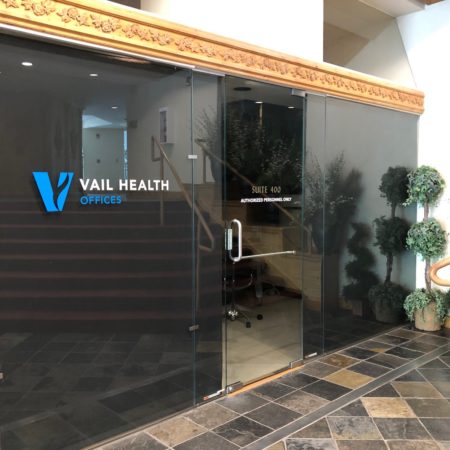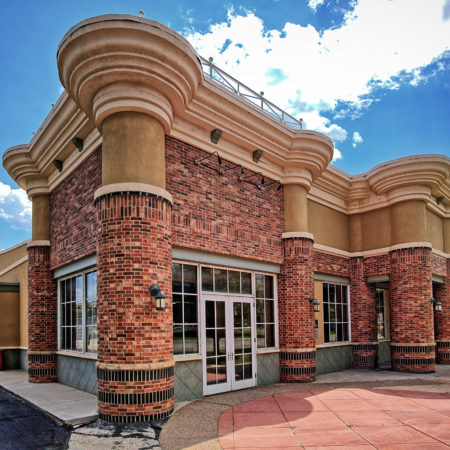 Five Tool Players.
From pre-construction to ribbon cutting, our investment services team delivers results across the entire process, including site selection, valuation, acquisition, due diligence, brokerage, marketing and property management.
Technology-Driven,
Real Estate Production.
State-of-the-art technologies drive listing and project awareness, lead generation and maximize the value of a given project or listing by finding the right buyers at the right times.
Supporting effective real estate asset and portfolio decision-making.
We know the real estate, the markets, the tenants, the lenders and the buyers, and are able to leverage this connectivity to our customer's advantage. Take a look at one of our most recent projects. Or, download our division brochure.
New Year,
New Brand.
Beginning next year, NAI Mountain Commercial will officially transition into Fortius Capital's Investment Services Team. This new chapter will allow for expanded market coverage, new deal flow and exciting investment opportunities in other national mountain markets for current investors and top clients.
Learn more
Meet Fortius Capital's
Investment Services Team.
Get to know the people behind our vertically-integrated operation.
We know mountain commercial real estate.
Help us understand how our Investment Services Team can best serve you, your business or portfolio. We do our best to respond to all inquiries within 48 hours on business days.